What is domain name and hosting in website. How domain and hosting are used to make a website - sidtalk.
What is domain name and hosting in website. How domain and hosting are used to make a website - sidtalk.

What is Domain name
Domain name is a name of "web address", is the address that people type into a browser address bar to find your website. A registered domain name is unique to you and can't be used by anyone else. Domain names comes with with various suffix i.e. (.com, .in , .gov , .co.in , .space , .xyz ,) and many more .
There are many website who provide domain name and web hosting at a certain cost. There are also some website which provide free domain . Freenom is a free as well as paid domain providing company.
Domain name types :-
Top-Level Domain (TLD)
refers to the suffix or the last part of a website name started with (.) .There's a limited list of predefined suffixes which includes:
.com – commercial business (the most Popular and common TLD)
.org – organizations ( nonprofit)
.gov – Only government agencies can buy and use
.edu – educational institutions
.net – network organizations
.mil – military
TLDs are classified into two broad categories: generic top-level domains (gTLDs) and country-code top-level domains (ccTLDs).
Generic Top-Level Domain (gTLDs)
is a generic top-level domain name that identifies the domain class it is associated with (.com, .org, .edu, etc).
Country Code Top-Level Domain (ccTLD)
is a two-letter domain extension, such as
.uk
or
.in
, assigned to a country, geographic location or territory.
nTLDs
refers to new top-level domain names that are geared towards brands organizations and services, as they're more customized, flexible and relevant. Examples of nTLDs include ".voyage", ".app", ".ninja", ".cool", etc.

What is domain name and hosting in website.
Lists of company which provide Domain name .
Domain

.com.
GoDaddy.com.
Namecheap.com.
Bluehost.com.
HostGator.com.
Name.com.
1&1.
Register.com.
And many more.....
I think you get cleared about what is Domain and from where to buy .
SIDTALK.
What is Hosting or server
Web hosting is a service of providing online space for storage of web pages. Where you can save your codes(Website codes). These web pages are made available via World Wide Web with you Domain name e.g ( websitename.com) . Where anyone in the world can visit these pages easily.
The servers on which web site is hosted remain switched on 24 x7. These servers are run by web hosting companies. Each server has its own IP address. Since IP addresses are difficult to remember therefore, webmaster points their domain name to the IP address of the server their website is stored on.The companies which offer website hosting are known as Web hosts.
It is not possible to host your website on your local computer, to do so you would have to leave your computer on 24*7 Day and hours. This also need a good internet connection with 24 hours electricity supply. This is not practical and cheaper as well. This is where web hosting companies comes in to provide us server with some costs.
Types of hosting
1: Shared hosting
S hosting plans are ideal for website owners that do not receive a large amount of web traffic.
It is mainly use for small website with a low traffic.
2:Virtual private server (VPS) hosting
VPS hosting plan is the ultimate middle ground between a shared server and a dedicated server. It's ideal for website owners that need more control, but don't necessarily need a dedicated server.
It is used by website with medium level of traffic arriving per second.
hosting provide more control over its server. It is mainly use by company with a huge amount of traffic per second . Eh Amazon.com , Flipkart, etc.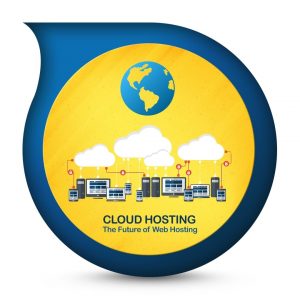 4:Cloud hosting
Cloud hosting is essentially the same as VPS hosting in that you also have your site on a virtual machine.
However, instead of one physical server, your site is part of a whole network of computers from which it can pull all the power it needs dynamically.
This type of setup is becoming more commonplace. Some companies don't even call their service VPS anymore, the say Cloud
Web Hosting
web hosting Company
HostGator web hosting
Hostinger
Tsohost web hosting
Wix web hosting
SiteGround.
Follow for more post only on